A while back we were given an awesome ping-pong table top. It's a full regulation size table measuring 9 feet long and 5 feet wide, and is a great quality table. The only thing we needed to do was construct a base for it to sit on. We threw around a few different ideas; using sawhorses, building a frame out of lumber, screwing it to 4 or 6 legs, but never really came up with anything great. So we forgot about it for almost a year.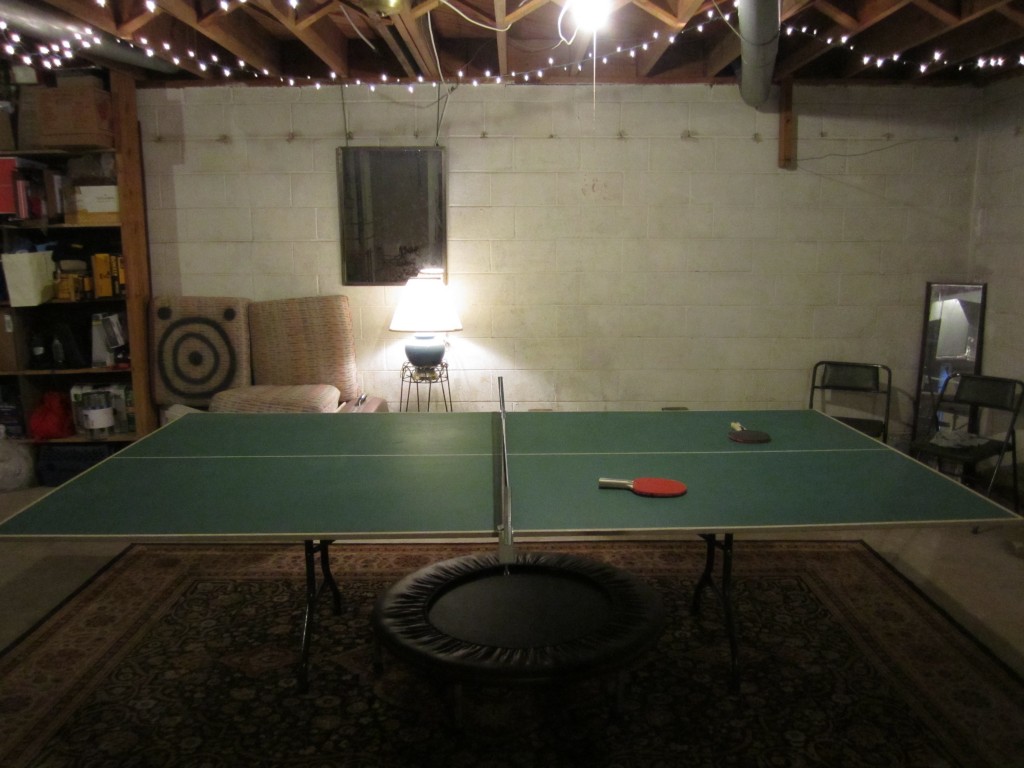 But the other day, for some reason, Emma decided that we should finally build that base for our ping pong table. We started brainstorming again, and were about to run to Lowe's for some building materials when we figured we should check out how stable the table was. We realized that it was very stable just sitting on something, and after a few measurements, we settled on a 6 foot long plastic folding table. The folding table is 29 inches tall, and with the ping-pong table on top, it is just shy of the regulation height of 30 inches.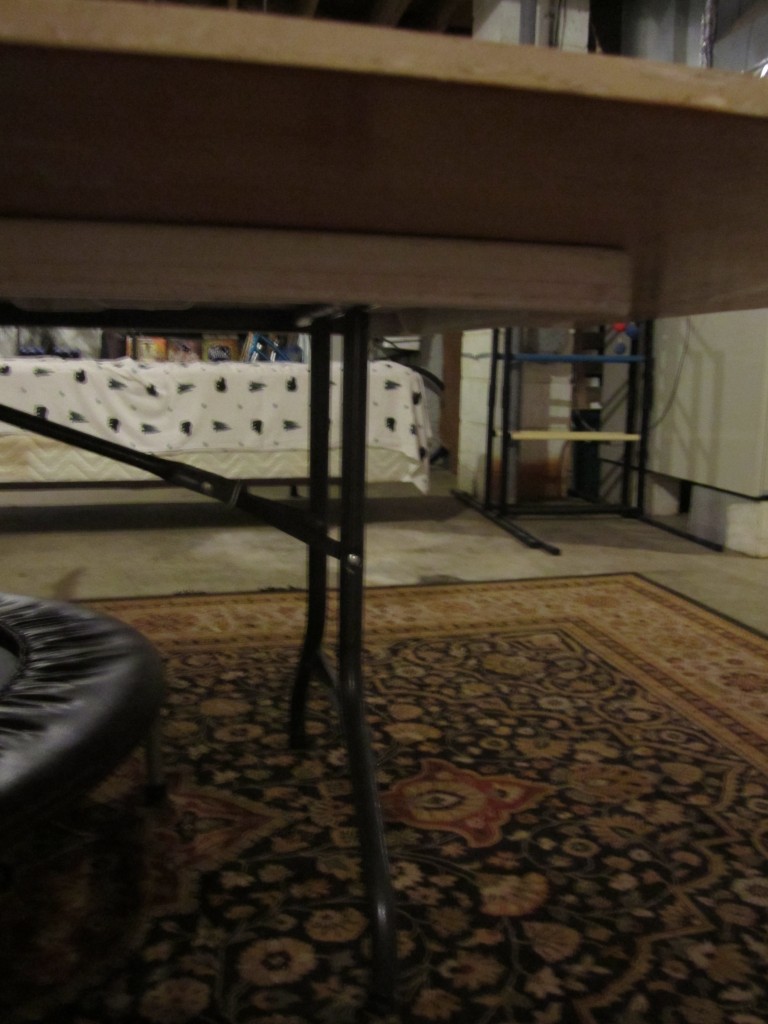 This simple solution saved us from having to build a complex base, and allowed us to start playing way sooner than expected. It's also portable, and able to be broken down completely and put away. But not that we'll want to put it away because playing ping pong is so much fun!