today around 11 am the first egg in the incubator started getting busy! this first chick pipped (poked a hole through) his egg and has begun his emergence into the world… though still, 12 hours later, he hasn't made any more progress. this is normal so now we just have to wait!i also saw the egg wiggle many times and i even heard him chirping in there once! wow!
today we finished the final preparations for the chick's house, and added pine shavings to the floor of the pen and covered that with dog pee pads. this is because the first few days the chicks need a textured material to walk on that isn't their pine shavings (since they don't learn what is food and what is bedding until the first few days have passed). we also added their food dish and one of their waterers. it's all ready to go!
now we just have to wait as patiently as we can (yeah, right!)…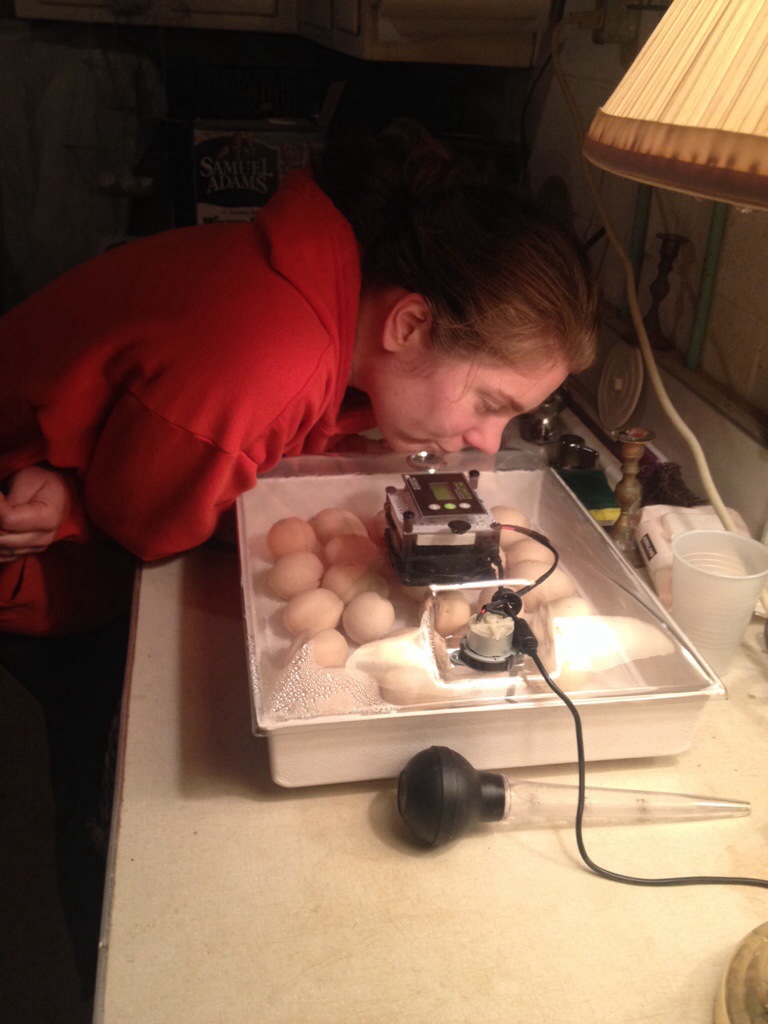 .:.