Last year we didn't have great luck with our incubation… Our incubators malfunctioned in various ways and we were only able to hatch out a few babies. This year we're hoping for a different result. We've calibrated the incubators to be sure that their temperature is reading true (this was our biggest issue), and the nicer incubator we have is now in a spot where the cords won't get bumped or jostled (this was disconnected the incubator and totally ruining our hatch).
We segregated the adult Pekins from the rest of the layer flock, thus collecting only Pekin eggs… Which are usually a bit larger.
The ideal temperature for incubating ducks is 99.5 degrees F and the ideal relative humidity is 55%. Duck eggs incubate for 28 days, a whole week longer than chicken eggs. Amazing, right?! We are all set to place the eggs in the incubator in the next few days, and we've made sure to rotate the eggs every day so that the eggs don't start to settle or stick to one side of the shell. Wish us luck this year!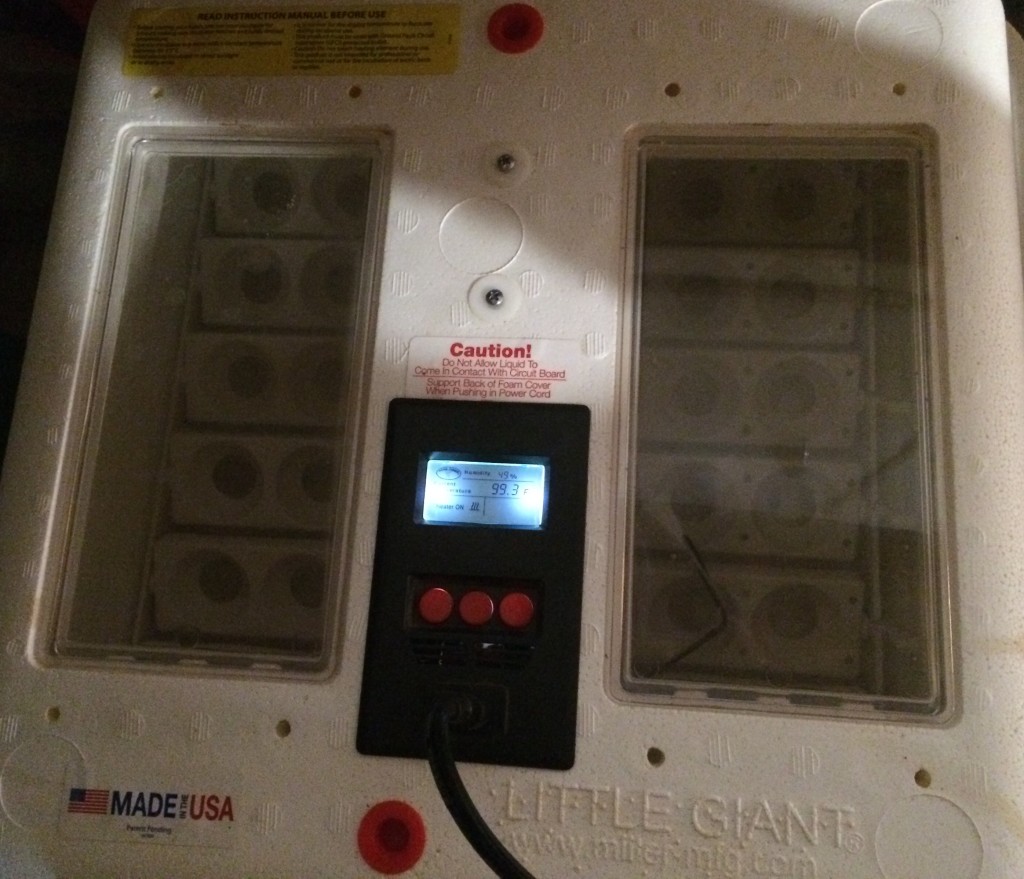 We have 2 of the Little Giant incubators with trays that slowly swivel and rotate the eggs over time.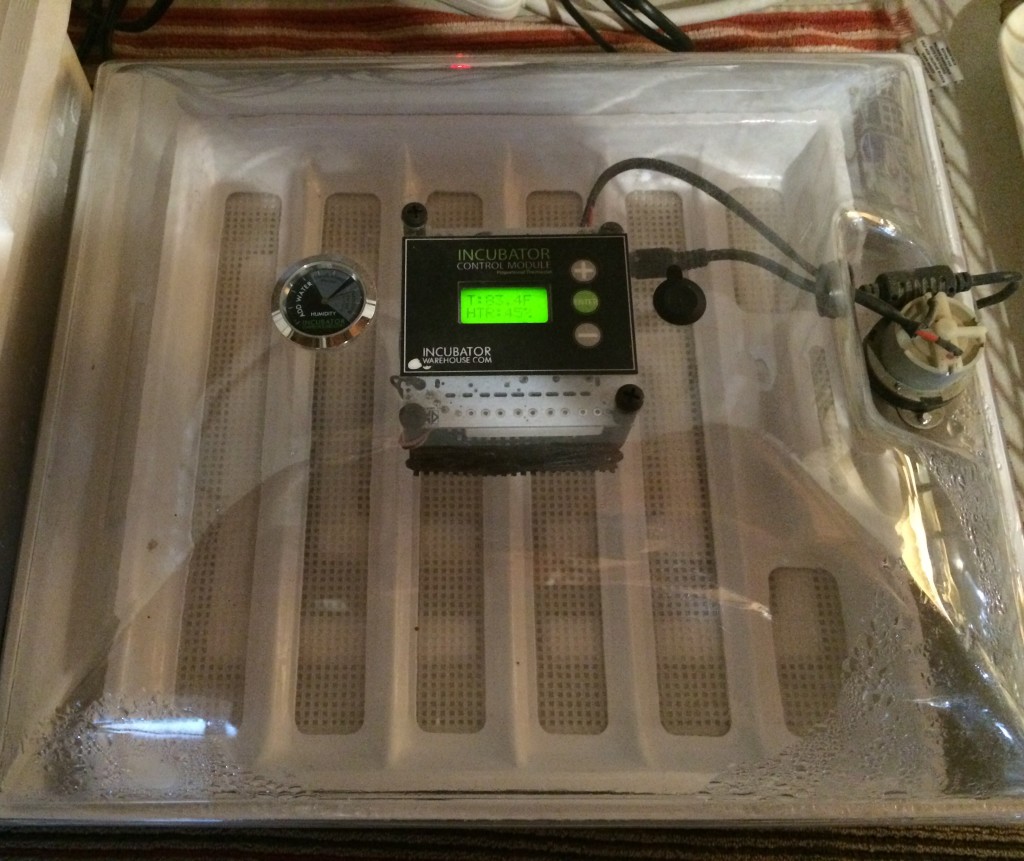 We have one incubator from Incubator Warehouse that worked wonders two years ago before it became electrically sensitive. The egg turner turns the eggs partially every 6 hours (or less or more if you change the settings).
.:.