KW Homestead's first Farm to Your School experience was a great one, with another school visit coming up on July 9th!
I just wrapped up the 2014-2015 school year as a Teacher's Assistant at a school in High Point, and Jason and I decided to offer a free Farm to Your School adventure to the kindergarten, first, and second grade kids that I worked with everyday. A few days before the last day of school, we packed up our chickens, ducks, and a really friendly piglet named Half Nose and carted them over to Johnson Street Global Studies K-8 Magnet School.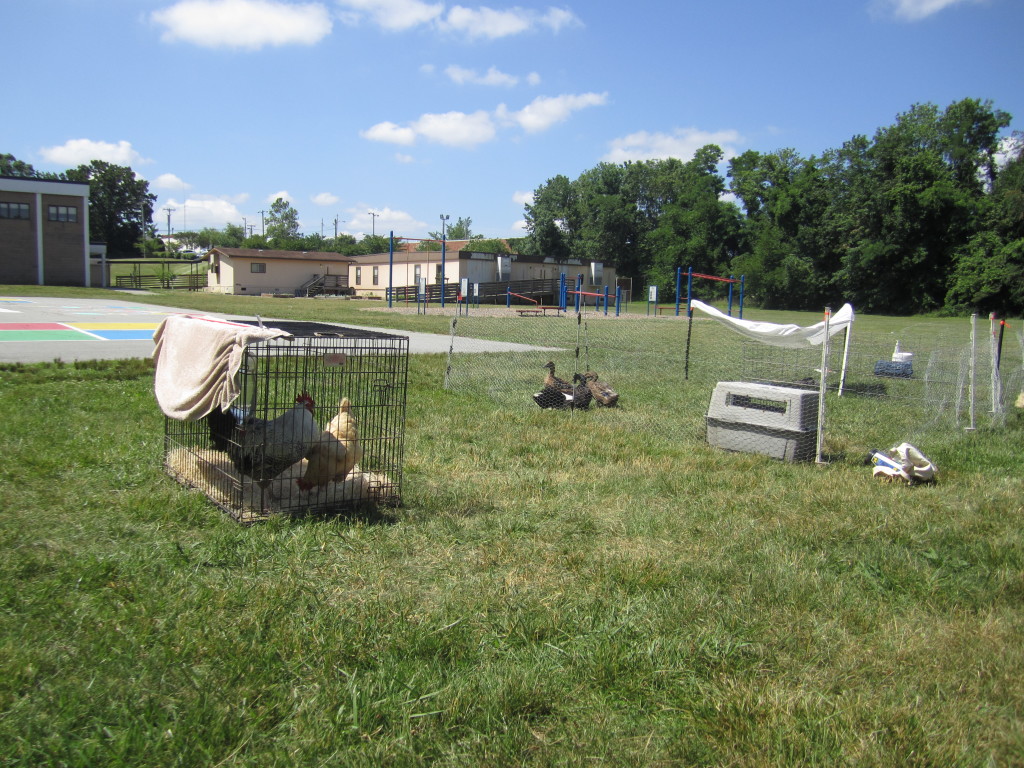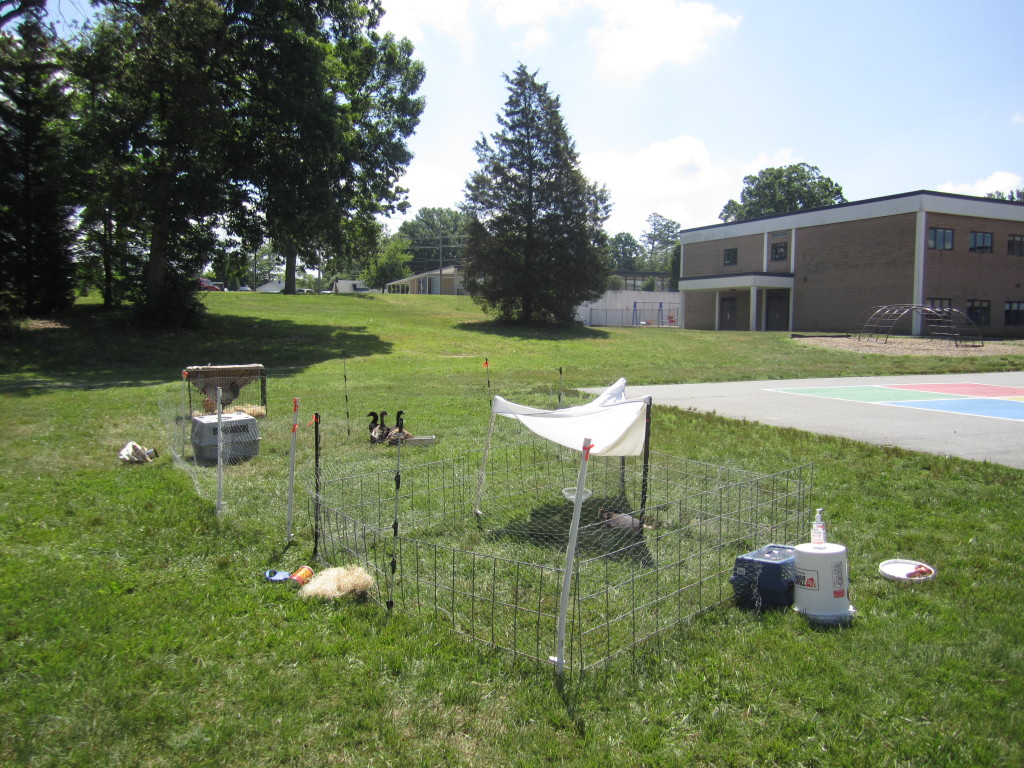 Each of the 6 classes had 30 minutes to enjoy the animals… A perfect amount of time for the kids to get quality time with each set of animals. I ran the Pig Station, where students got to pet and scratch our piglet. They were lucky enough to get to her some of her piggy noises, and some of our favorite questions were:
"Is she wagging her tail because she is happy?"
"Why her her hair so scratchy but her skin so soft?"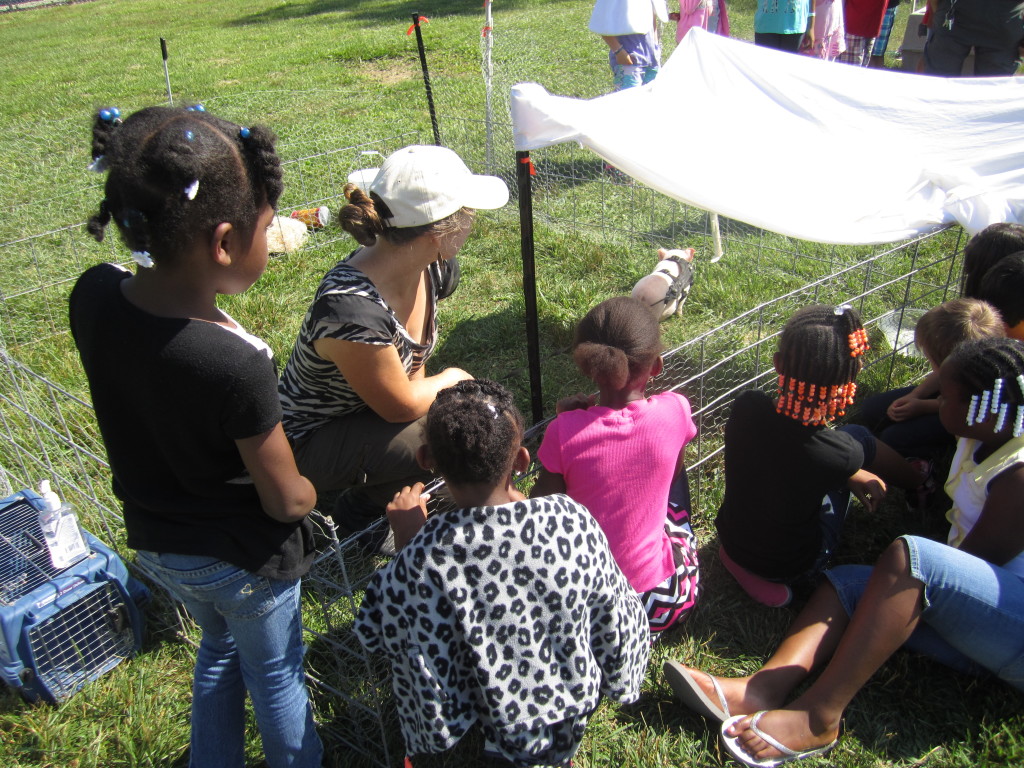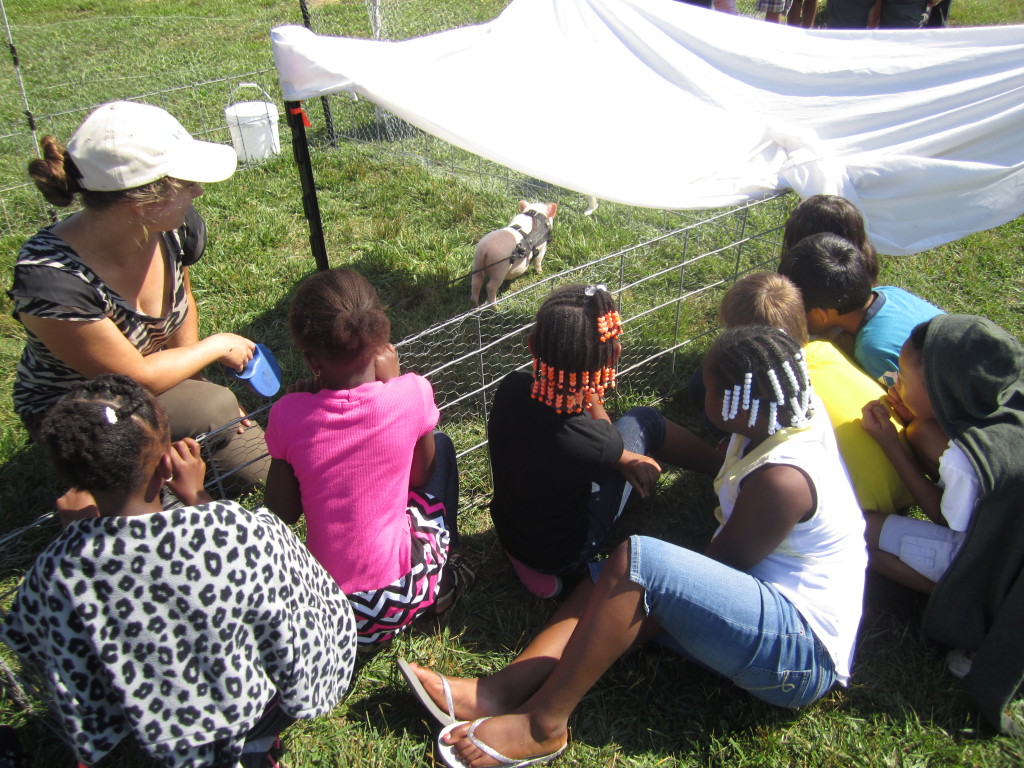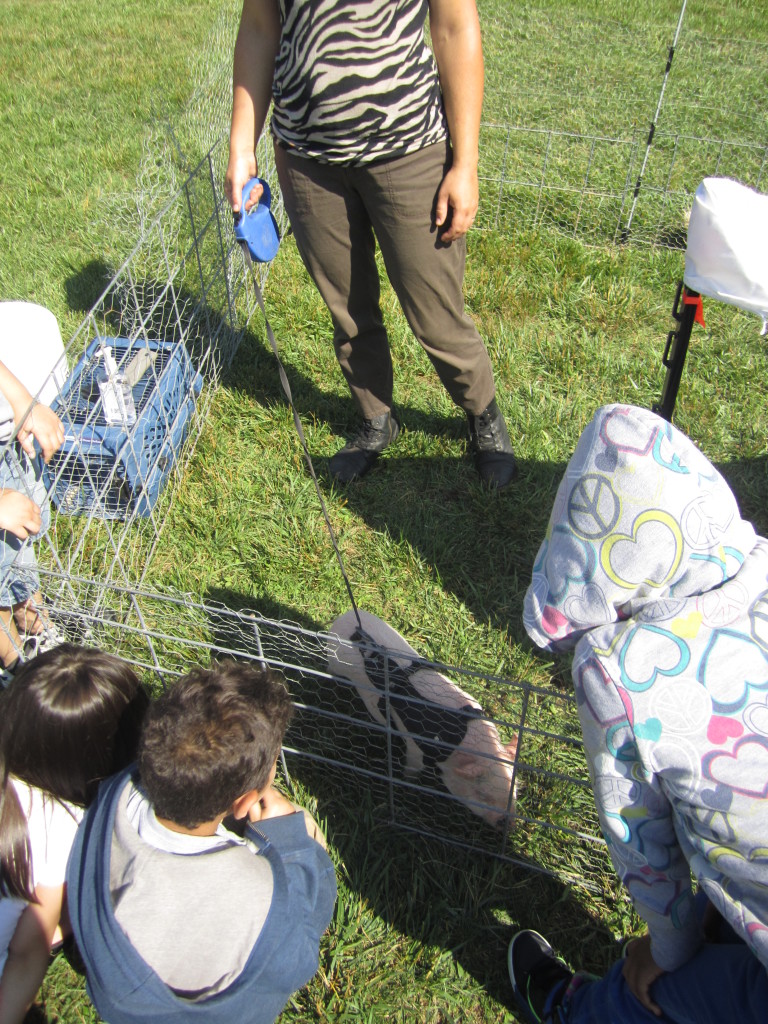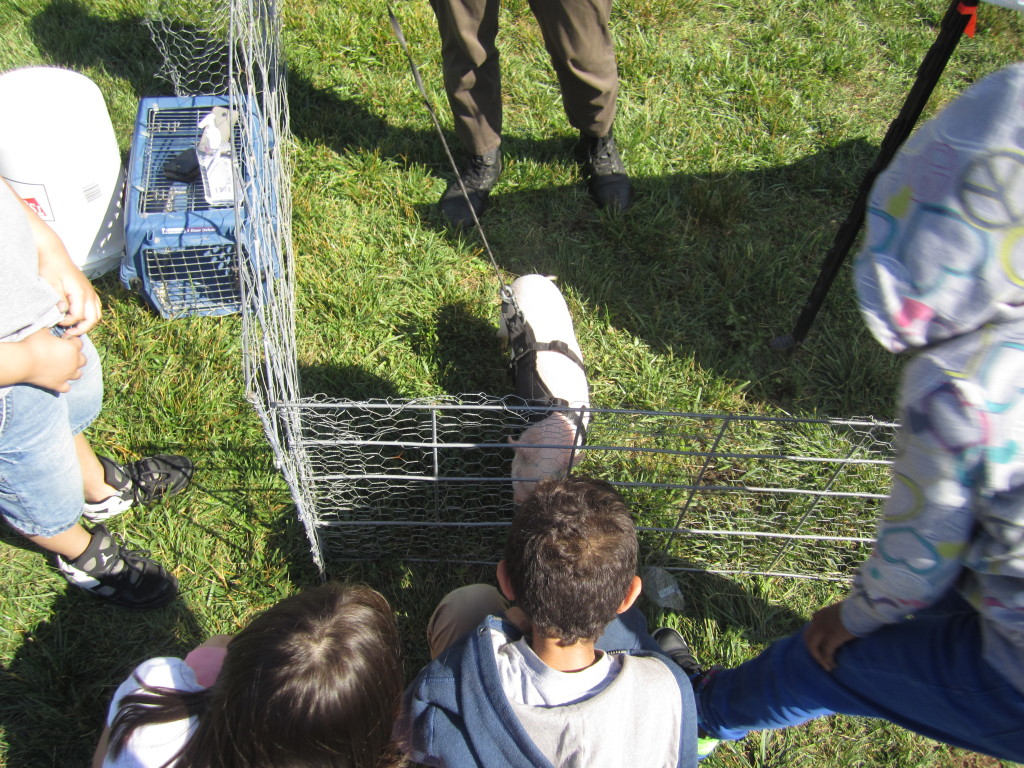 Jason ran the Duck Station and the kids were able to feed the ducks and watch Jason employ some of his ninja skills while catching a duck for them to pet. Some of our favorite questions from the Duck Station were:
"Why do they sit in the water and then drink it?"
"Why do they always walk together?"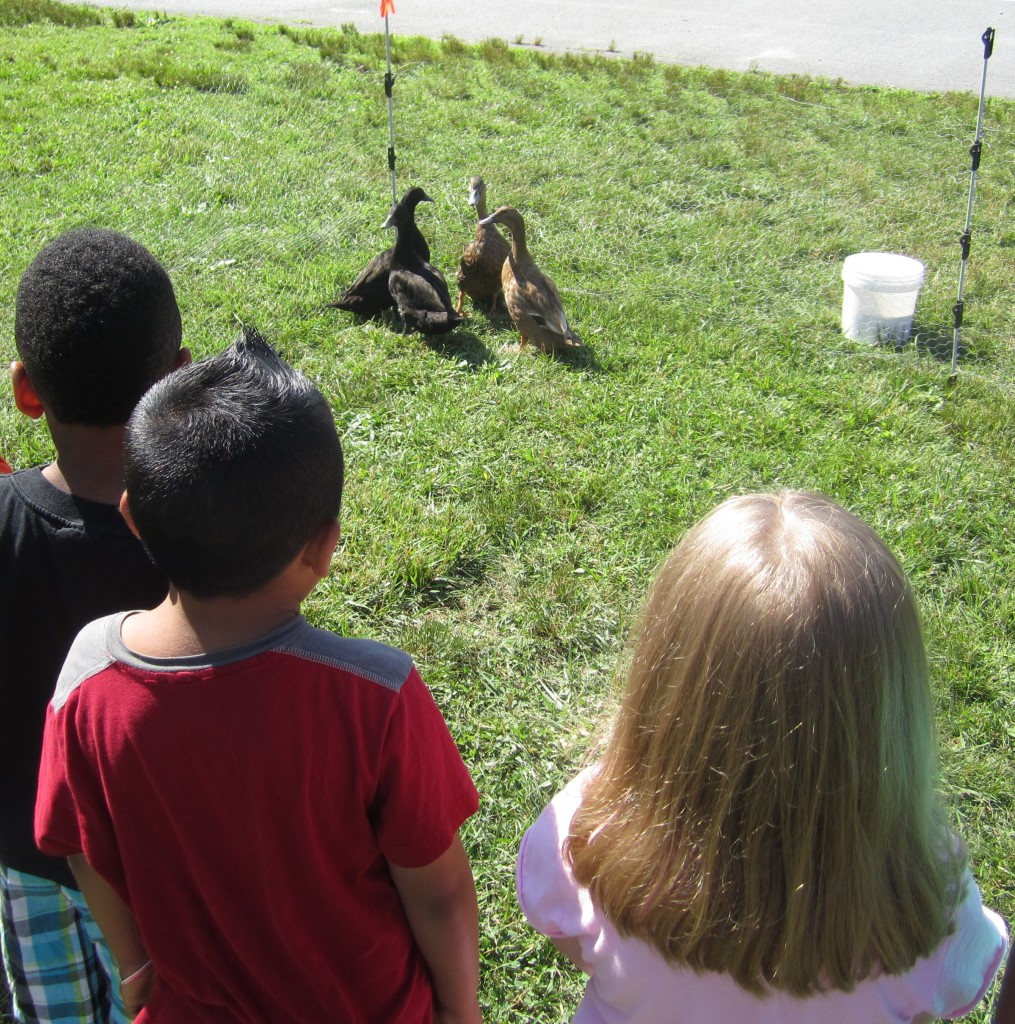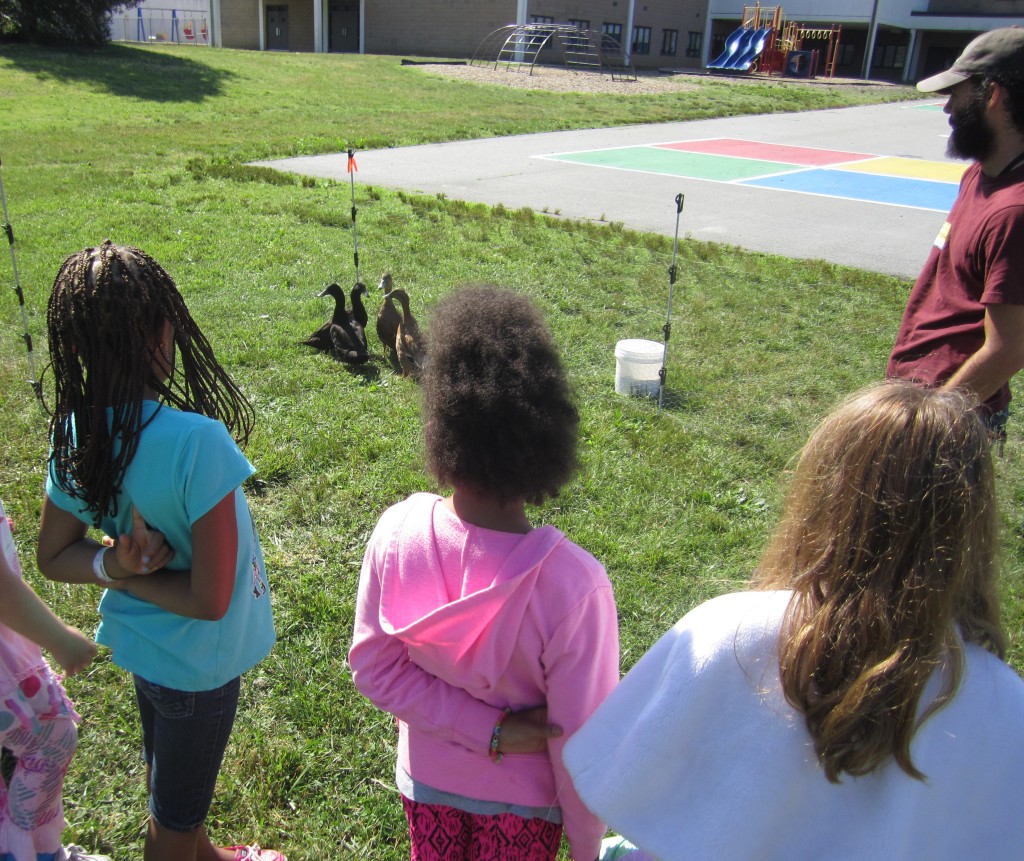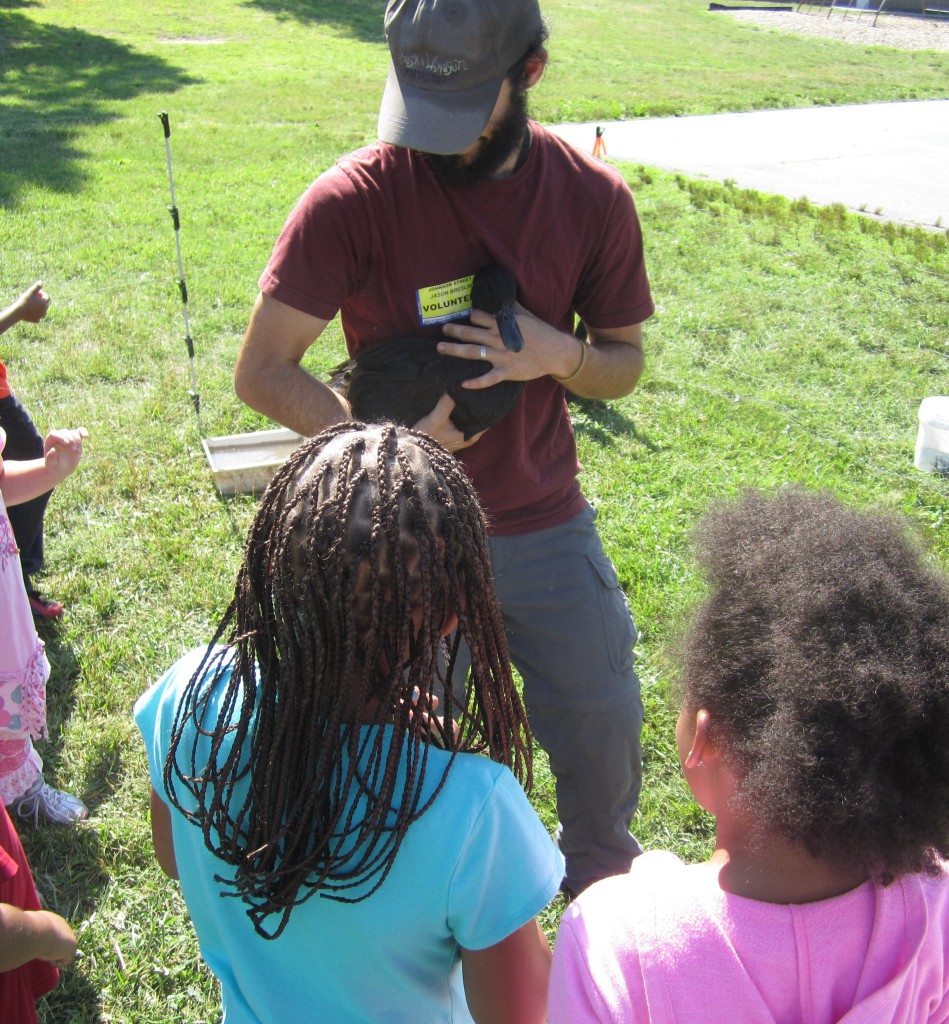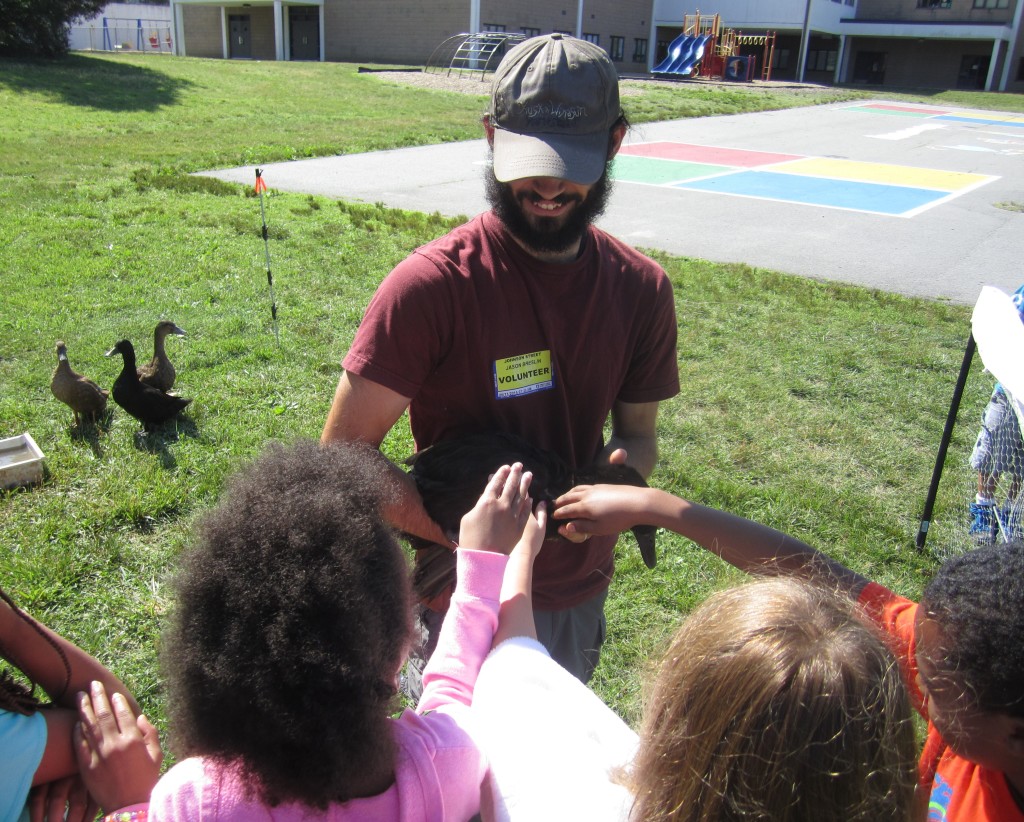 Each classroom teacher supervised the kids while they looked at the rooster and hen, and they loved hearing the rooster crow and (their favorite) watching both chickens poop!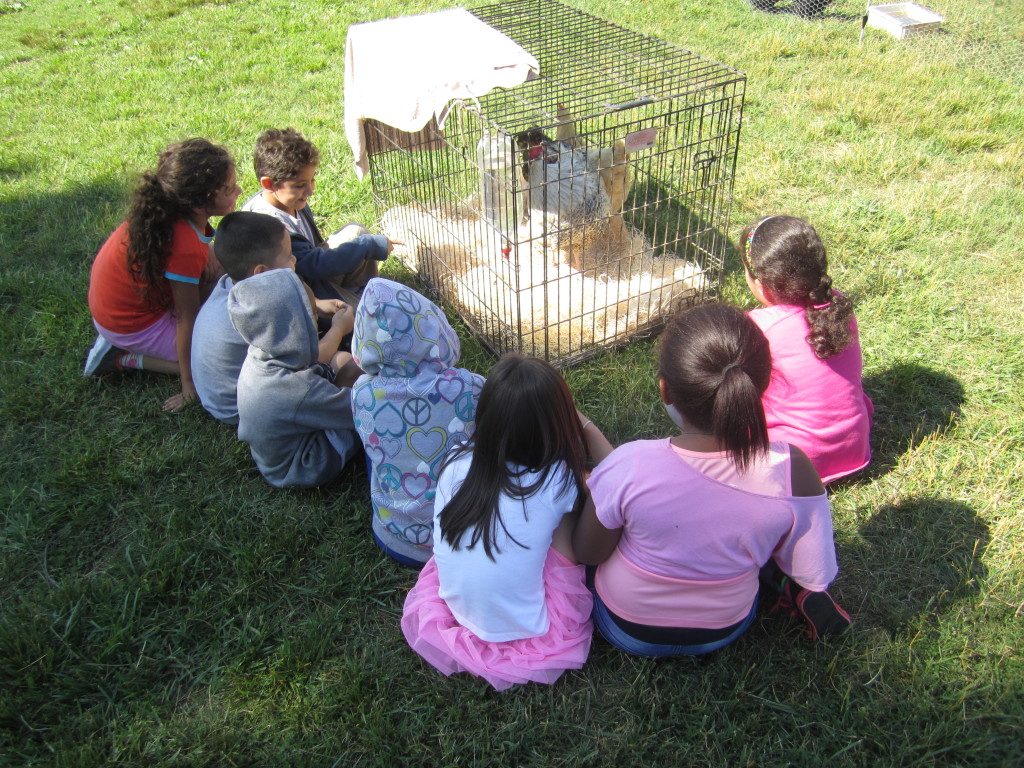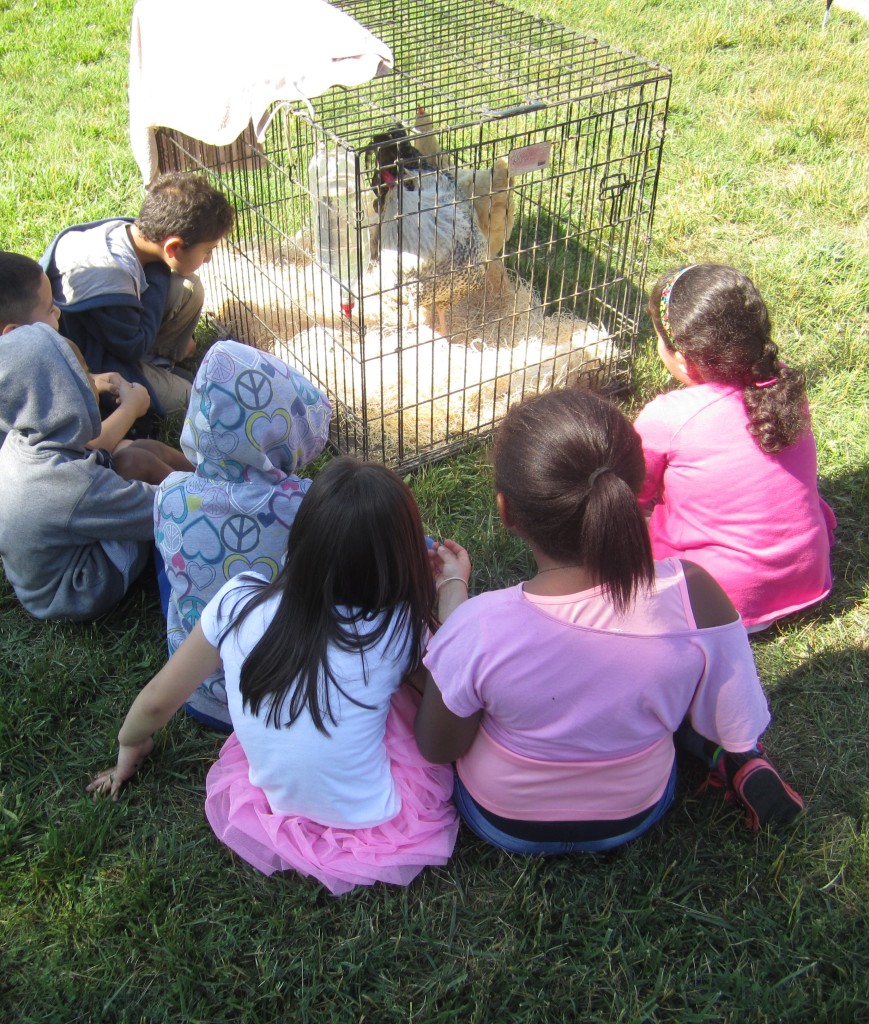 We had a fantastic day, and the time we spent sharing our animals with the kids really flew by… I think we found one of our passions!
If you are interested in booking Farm to Your School at your school, church or family get-together, send us an email at ourochreway@gmail.com and check out our Farm to Your School pricing page!
.:.