Not All Liver is Created Equal…
Livers might not be a part of your usual diet, and if they're not, now is a great time to start supplementing your body with this super food.
Traditional livers bought in an average grocery store don't benefit you as much as you might think. Although they carry many of the same micro nutrients as our livers, they also carry the toxins that the animal, which has been raised in a cage or inside and fed subpar feed, has accrued in its organs throughout its life span. The liver is one of the organs that holds onto all of the toxins and chemicals that the animal has come in contact with or consumed. So while these livers carry positive nutrients they also carry detrimental ingredients as well. But, KW Homestead's chicken livers are only beneficial! Because our chickens are raised on pasture and fed non GMO feed that is fresh, high-quality, and local, their livers are as clean as can be! This means that when you supplement your diet and your family's diet with our chicken livers you can only expect good things.
Liver is a Nutritional Powerhouse
Did you know that a 100g serving of chicken liver provides MORE THAN HALF of the recommended daily amount for iron?!
One serving, around 3.5 oz of chicken liver, offers 172 calories, more than 100 of which come from protein! This serving contains 25.8g of protein, which provides MORE THAN 40% of your recommended daily amount for protein.
Wonderfully, chicken liver is a complete protein because it contains ALL of the essential amino acids, which are those that your body cannot produce. One serving provides MORE THAN 50% of the requirement for all essential amino acids!
One serving also supplies MORE THAN 100% of the recommended amount of vitamin A, folate, pantothenic acid, riboflavin, and B12 and MORE THAN 50% of your daily needs of choline, vitamin B6, and niacin.
This makes liver an ideal food for pregnant and nursing women. Emma made sure to eat tons of pate during her pre-pregnancy journey! People who eat Paleo or Weston A. Price diets can trust that our livers provide a healthful, clean, and nutrient dense energy source.
Many folks also enjoy feeding livers to their pets, especially those feeding a raw diet. Liver is certainly one food that your dog won't turn down!
A Few Liver Recipes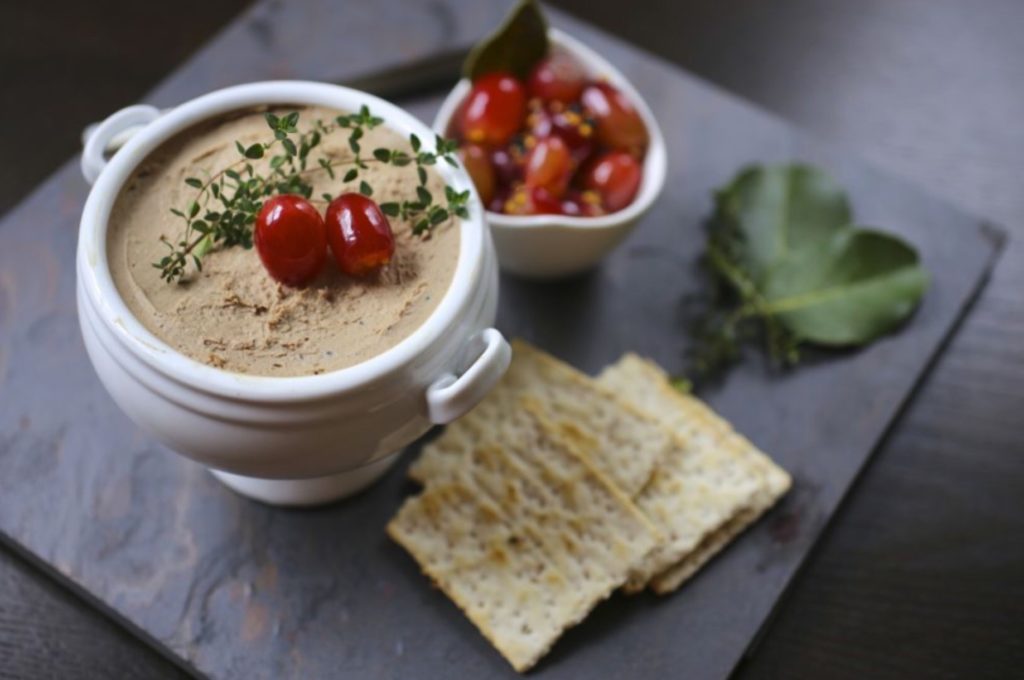 Our two favorite ways to cook with liver are by creating a pate with butter and spices and by making a liver dumpling soup. Both methods have their merits, with the dumpling soup perhaps better suited for folks who don't love the taste of liver.
Happy eating!