First of all, let me start by saying that cooking with duck fat is about the best choice you can make for your health and your taste buds. Duck fat is versatile and flavorful, it stores for long periods of time in your fridge, and a super long time in your freezer! Fantastically, it can be reused over and over (unlike butter or olive oil) and it has a high smoke point. What's not to love?!
Duck fat has a rich, creaminess to it that rivals pork fat in "yum factor" and lends a subtle umami to any dish!
We recently rendered our own duck fat from our very own pasture-raised, non-GMO Pekin ducks. The process is simple (really) and since we also sell our unrendered duck fat, you too can make cooking with duck fat a reality!
All you need for rendering duck fat:
large pot
a few cups of water
long-handled, metal, slotted spoon
duck skin/fat pieces
time (a few hours)
We began with 6 pounds of leftover, trimmed skin pieces from our butchering/portioning process. We placed all of this in a large pot and added some water (a cup or two) to the pot to ensure that the fat and skin wouldn't burn. Then we turned the pot on low.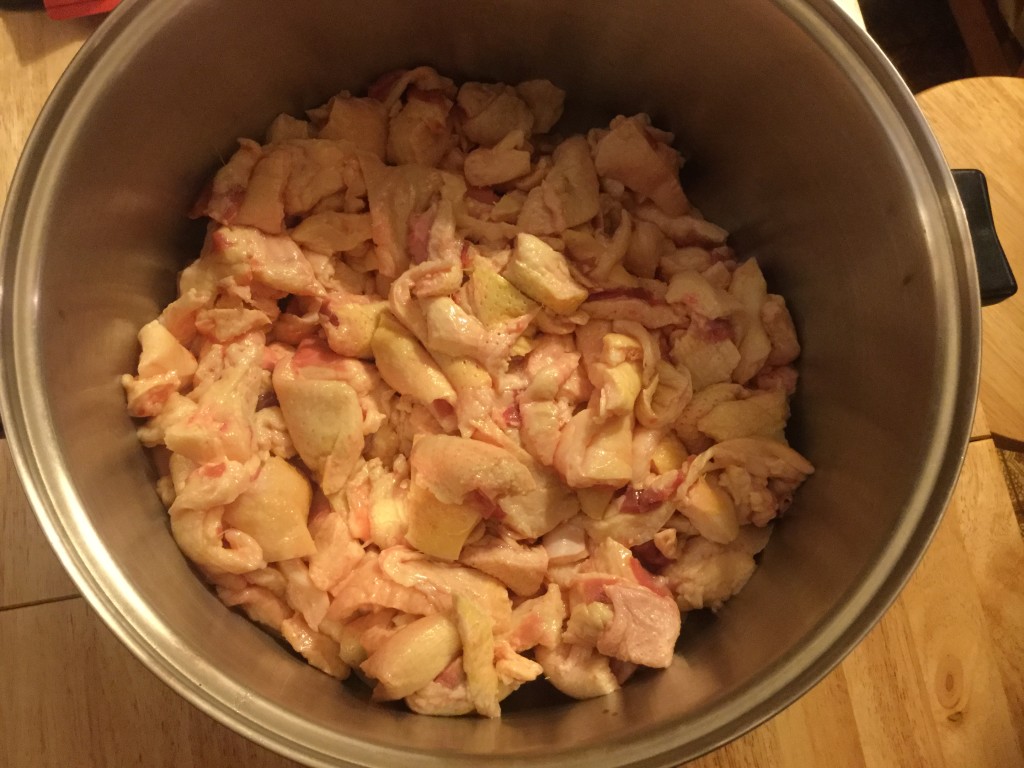 Once you get to this stage, you're done with the hard part!
All you need to do now is keep an eye on your fat. Over time, you'll see the fat start to cook out of the skin and the water will begin to evaporate (leaving just the delicious fat).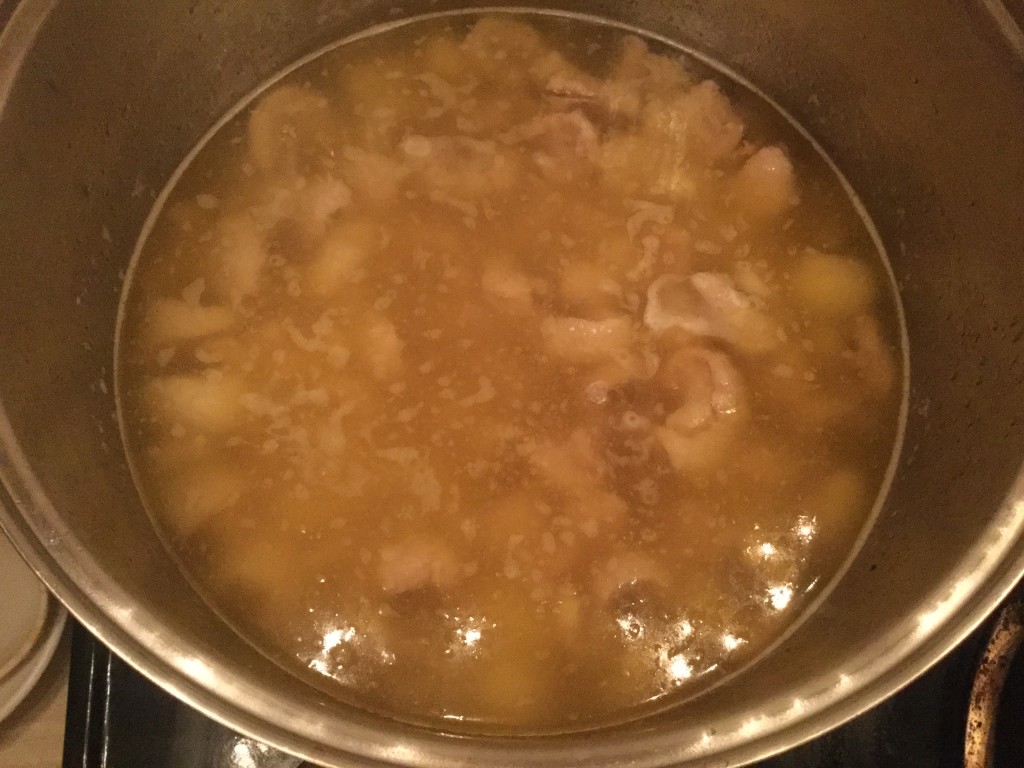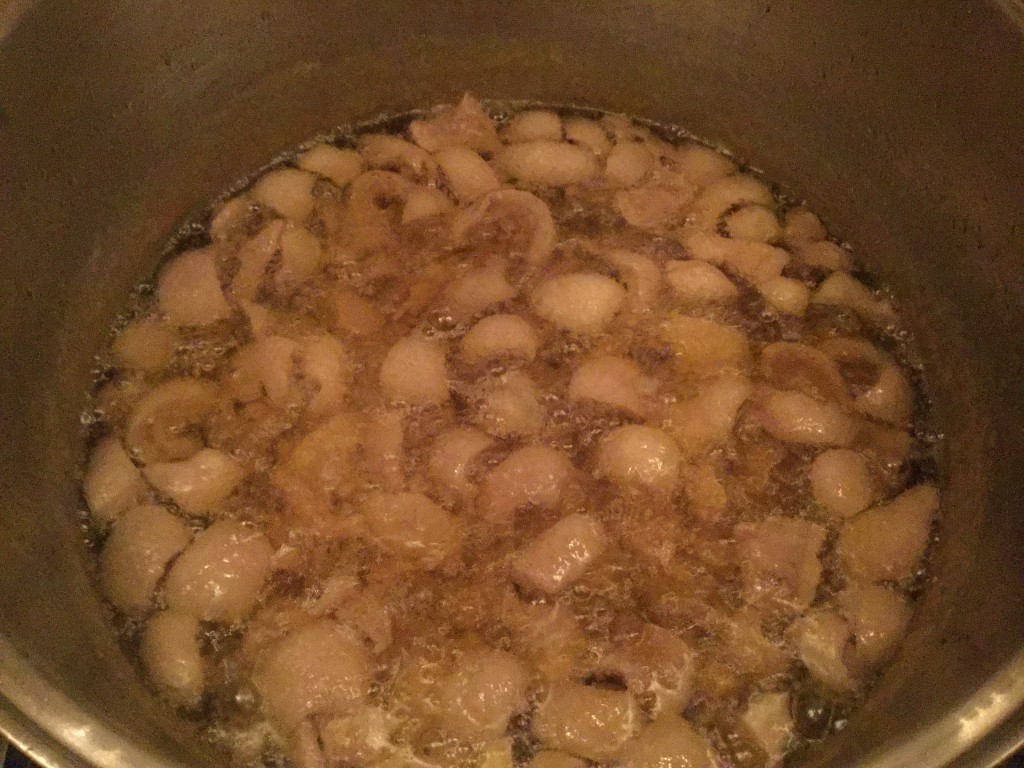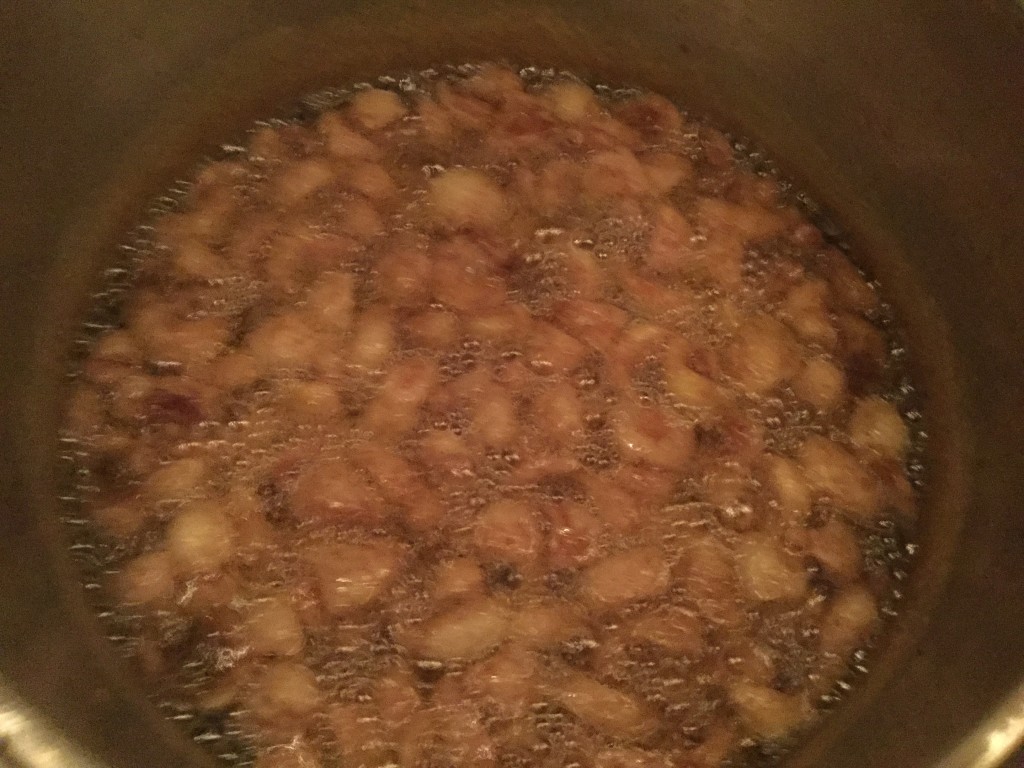 In the last stage, the skin with shrink and brown up. This is a sign that your fat is almost ready. Be sure to keep an eye on your fat, especially at this stage, since your little skin-bits are closer to burning, as well.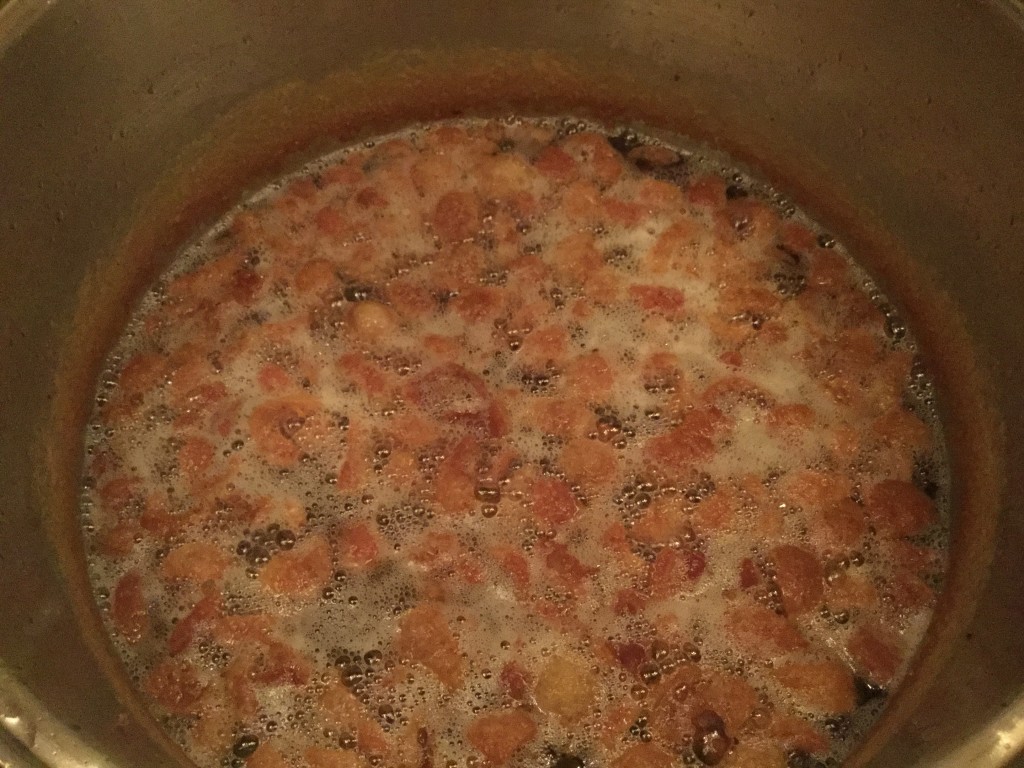 Once your skin bits are fully browned, your fat is ready! Remove your pot from the heat and let it cool for A LONG TIME. Keep in mind that fat is way hotter than water. Even though your fat will never reach its boiling point (this is intentional… Don't let it smoke or boil!) it is going to be roughly TWICE AS HOT as boiling water. So be very safe when handling.
You can use a long-handled, slotted, metal spoon to scoop out your skin-bits, or cracklings. Let them drain over the pot before moving them to a place to dry and cool. Congratulations! As a by product of rendering your fat, you've creating the most delicious snack known to mankind: duck skin cracklings. Salt and consume with great decadence!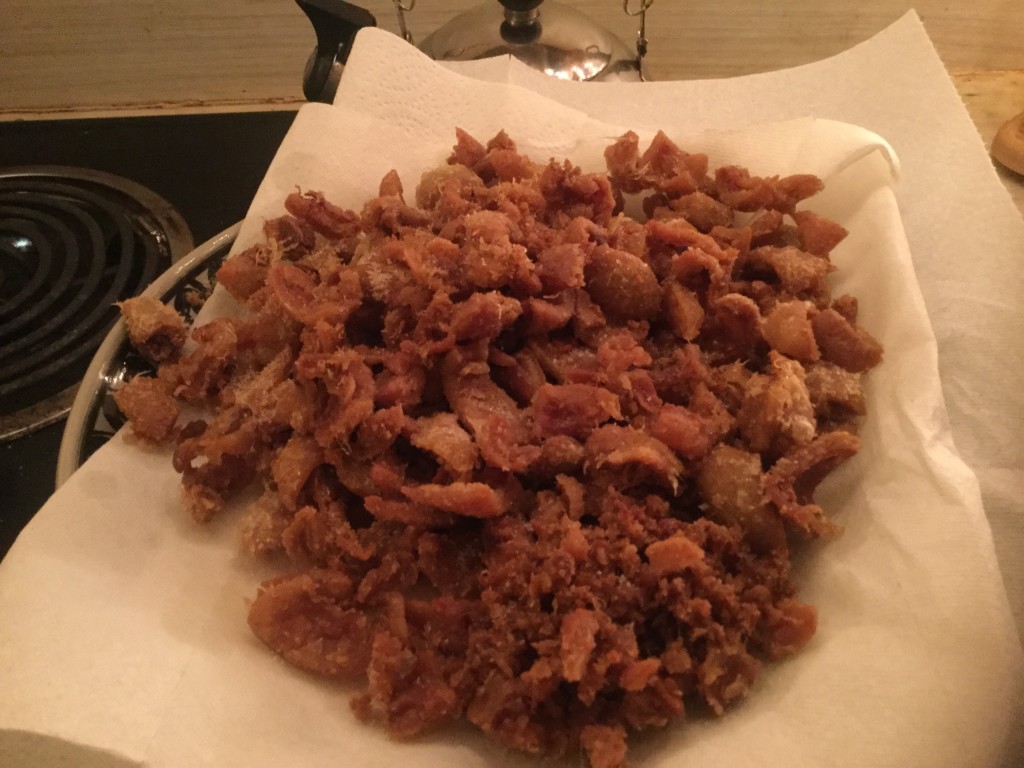 In the meantime, continue to let your pot of fat cool. We let our fat cool off for many hours before pouring it into containers for storage. Always be safe!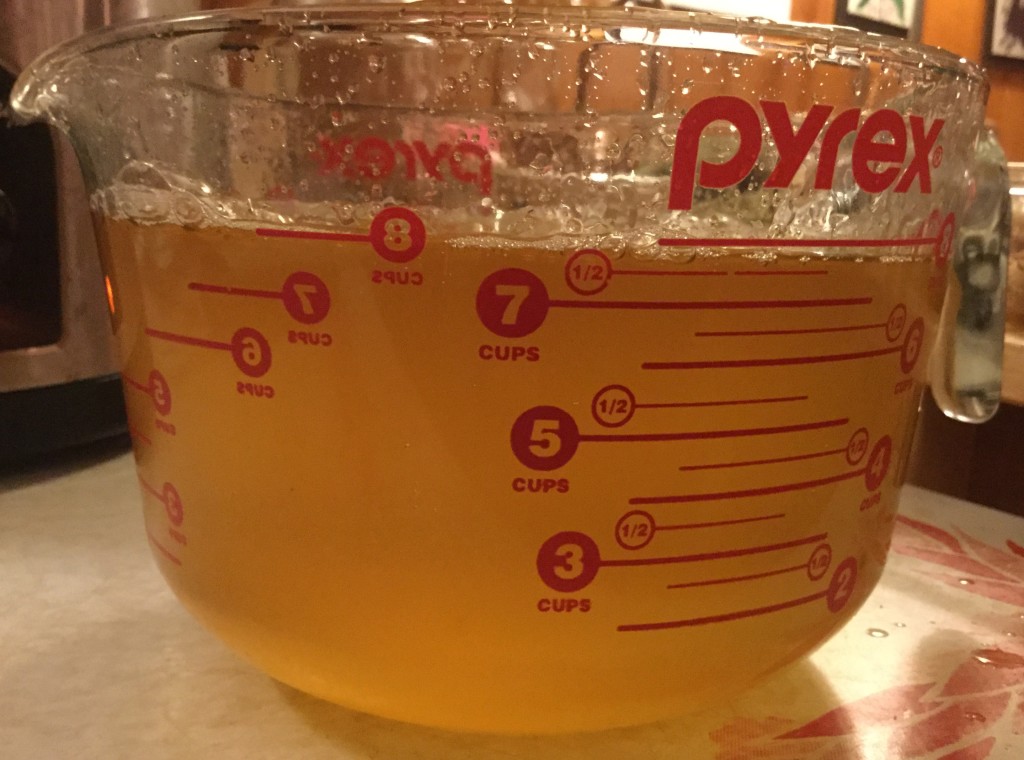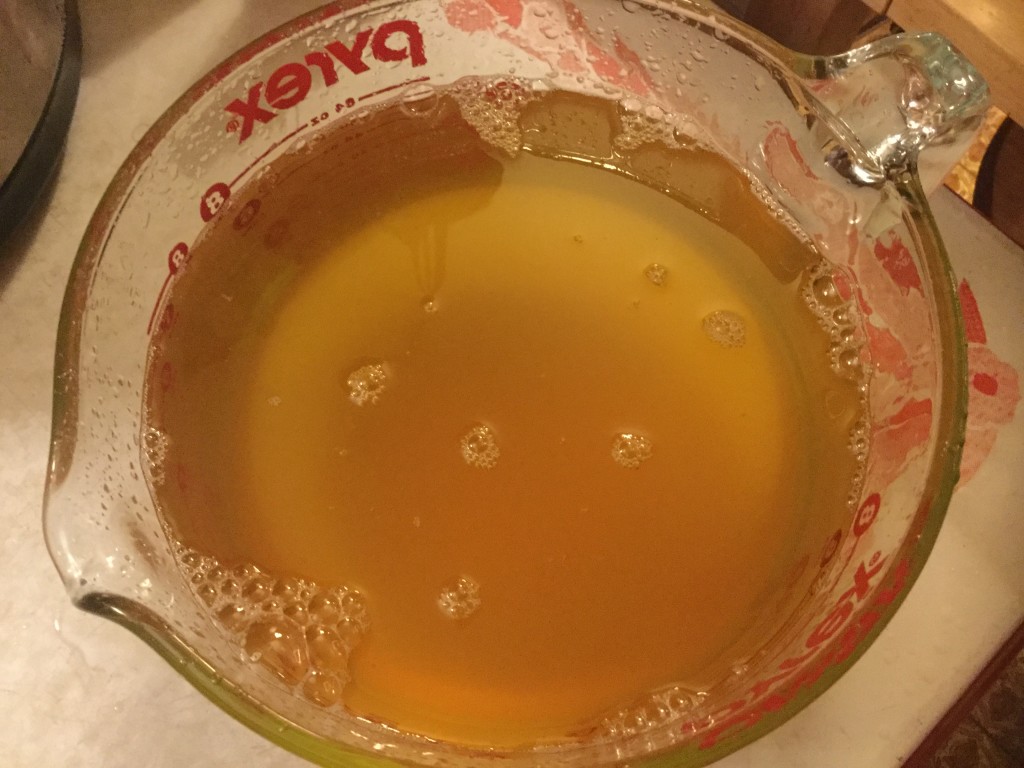 6 pounds of skin/fat pieces makes approximately 8 cups of rendered fat. We store ours in a huge container in the fridge and scoop out of it every time we fry eggs, sauté veggies, etc.
And sometimes, when no one else is looking, we sneak a small spoonful of just plain fat. We think of it as "duck fat ice cream."
.:.