Splitting wood! There may not be another homestead chore that lets you really get in the zone. That focused, thought provoking and rhythmic zone that can only come from the combination of manual labor, pattern recognition and strategic planning.
There's just something about the realization of accomplishment after you split a tough, knotty piece of oak in 1 swing, or hit the exact spot where a piece of wood starts to check and it flies apart like cheese that makes you feel good. I don't know if it's endorphins or something like that, but it feels damn good.
That's not to say that I don't get tired, frustrated and mad at the odd piece of wood that won't budge even after it has an axe, maul, and 2 wedges lodged in it, but it balances out in the positive in the end.
Instinctively, splitting firewood leaves you with a reassuring feeling in your heart as you face winter and its potentially icy storms. A stacked pile of split wood is a physical manifestation of security and preparedness. Something you can depend on when the power goes out to keep the family warm.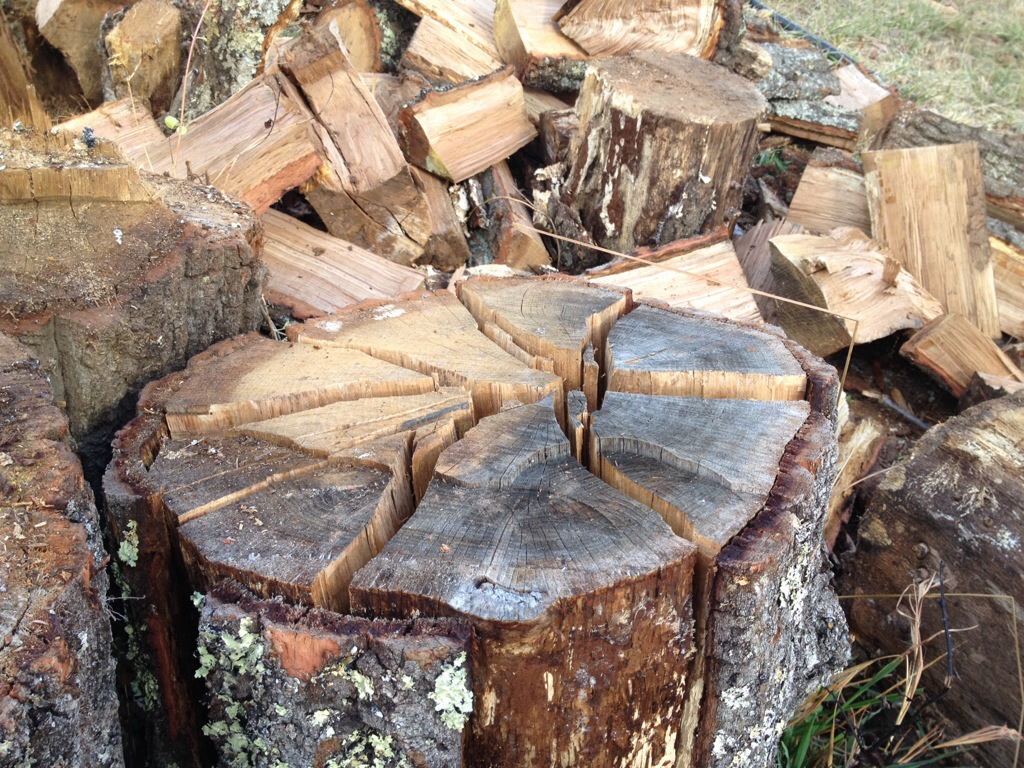 The last few days have been great splitting wood, clear, sunny not too warm or cold. Wood splitting is a good cold weather chore because all of the activity warms you up nicely and has you shedding layers in less than no time. I finished splitting the chestnut oak that we felled and bucked last year, and even got started on some windblown pine.
No matter what you are splitting though, always remember to stay safe. One careless swing can do some serious damage to yourself or any innocent bystanders. Keep your feet clear, and take enough breaks to keep yourself focused and not helplessly tired, and in no time you'll be on your way to a nice stack of security!