Free Range & Non GMO Heritage Turkeys for Sale
KW Homestead raises free range, GMO free, heritage turkeys. Let our small farmstead in North Carolina's Triad supply you with your family's Thanksgiving turkey!!!
Our heritage birds are raised OUTSIDE, on pasture, where they act like turkeys, forage and eat insects, acorns and non-GMO grains. They breathe fresh air, drink fresh water, and live a happy life free of antibiotics and hormones. They are humanely harvested, with dignity, and will make a one of kind centerpiece on your Thanksgiving table.
Heritage turkeys are different than your typical turkey from the supermarket. They have more dark meat, more flavor, and take longer to grow. They are not bland, but instead have a rich flavor more like their wild ancestors than like chicken.
We expect to have birds available weighing 8-16 lbs. in November of each year.
Ordering Information
If you would like to reserve your Thanksgiving 2017 turkey now, which is recommended, email us at ourochreway@gmail.com and let us know!!!
We ask for a $20 deposit. This locks in the price of your bird at the price corresponding with the dates below. The balance is due when you pick up your turkey in November.
Reserve now to lock in your price @ $11/lb.
For example: You reserve a turkey for $20. You then pick up your 10 pound turkey. 10 lb. @ $11/lb. = $110.00. $110.00 – $20.00 = $90.00 due at pickup.
By ordering and reserving your turkey in advance you experience significant savings!
Think of it like a CSA (Community Supported Agriculture), only with turkeys. A CST… Community Supported Turkeys!
You will be able to pick up your turkey in Greensboro, at times and places to be determined.
Here are a few Thanksgiving Turkey pictures sent to us from last year's satisfied customers: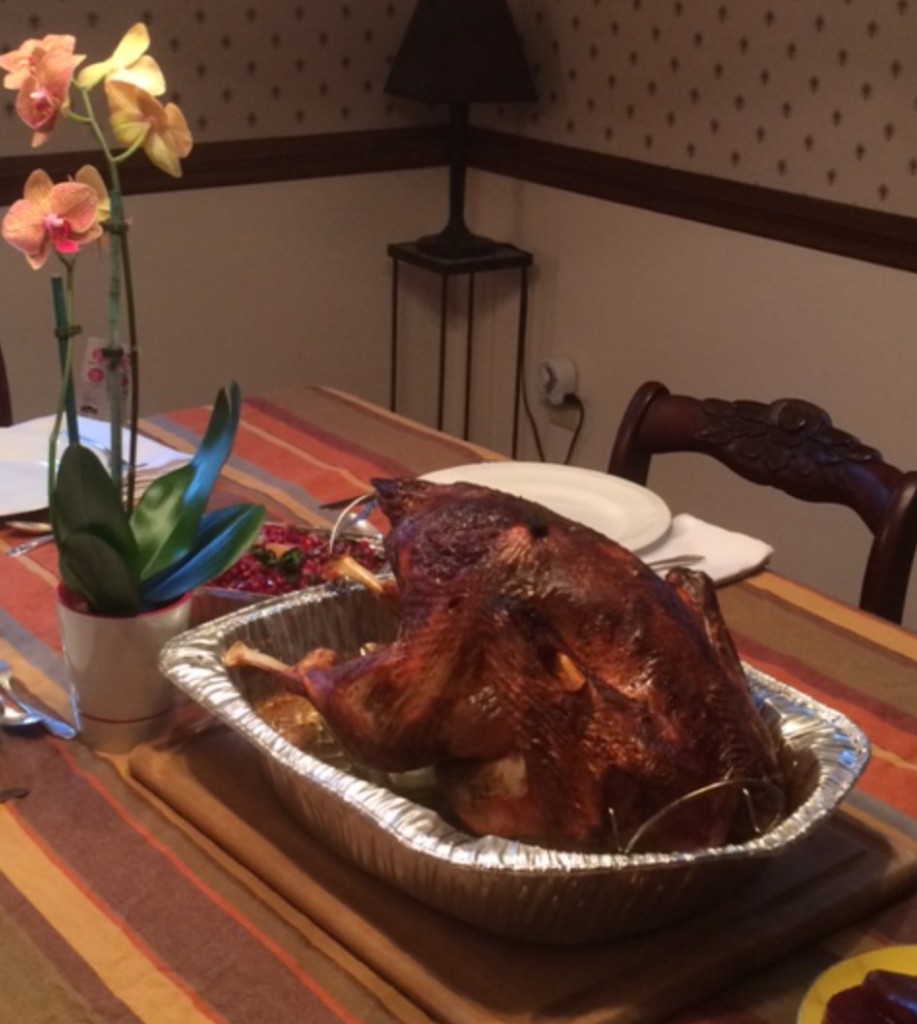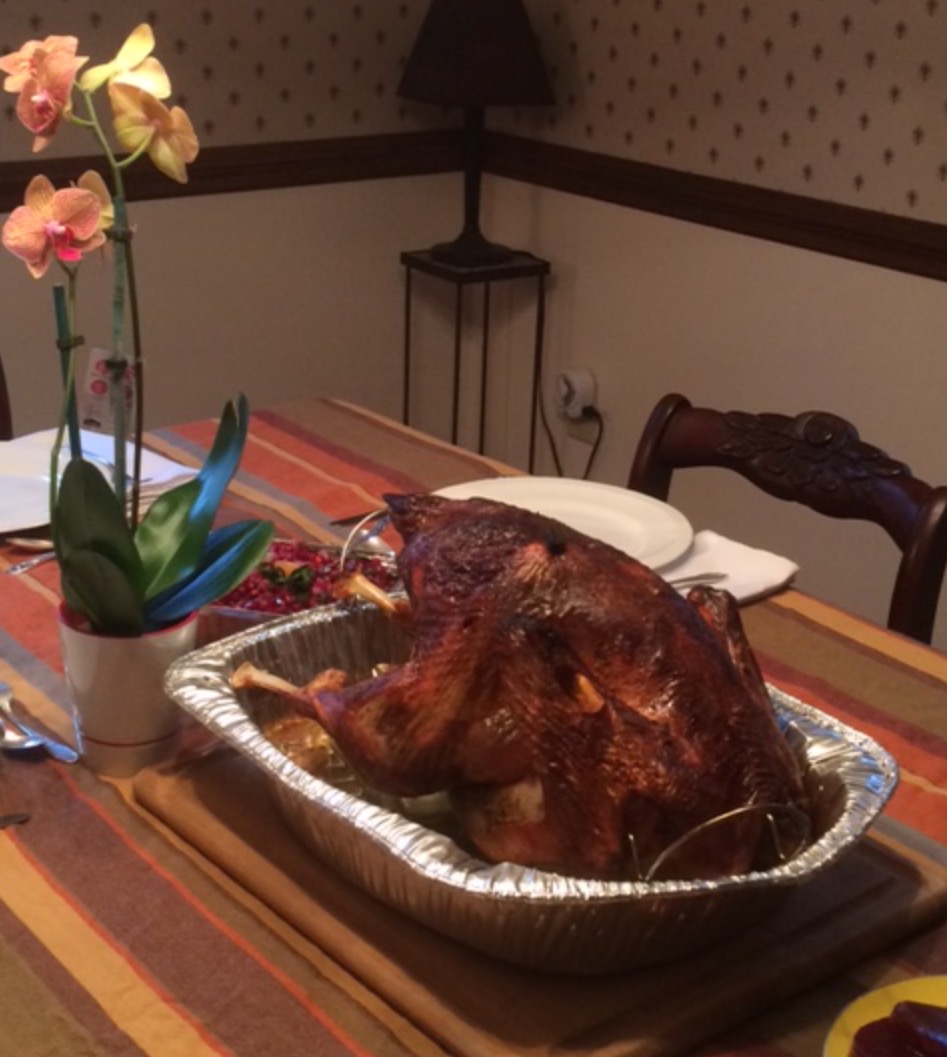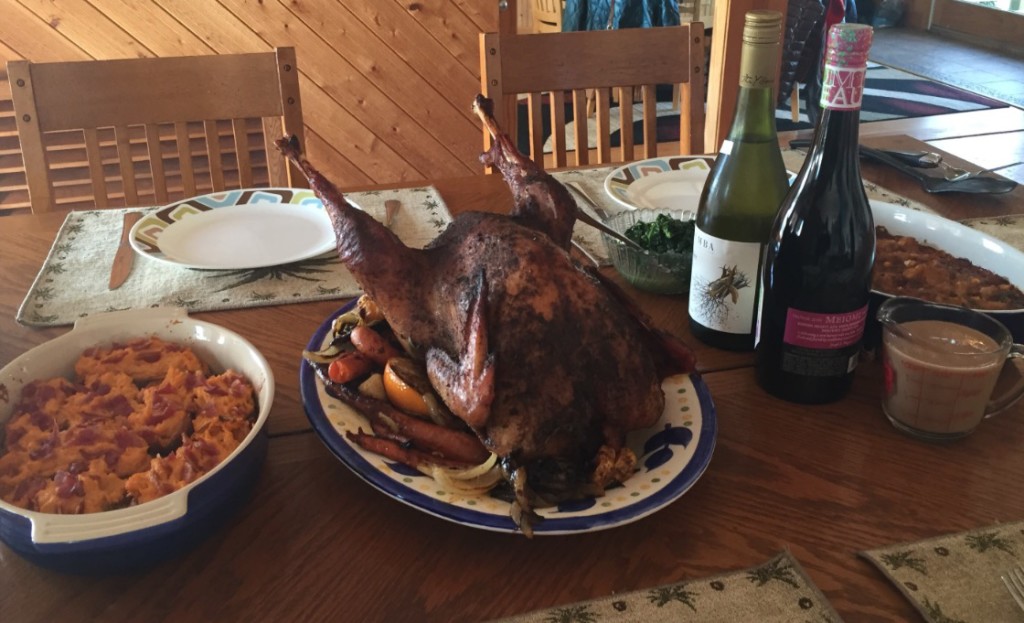 If you have any questions, feel free to send an email to ourochreway@gmail.com, call us at 336.419.0724, or Like us on Facebook and send us a message! Or better yet, leave a comment on this page if you think your question might be relevant to other people.
Once you order you will join our email list specifically for Thanksgiving turkey orders. This email list will allow you to keep tabs on your turkey through updates and pictures!
We will keep you updated via our website and Facebook.
.:.