I usually skip the simpler carbohydrates if I can, like rice and flour, but that doesn't make me any less hungry…
After some trial and error, Jason created a fantastic and simple pancake recipe, loaded with calories but low in sugar! What a great and filling breakfast! Plus, it's fantastic with one of my very favorite foods: grass fed butter.
It's so simple, you'll be surprised! You can make these into classic pancakes, or you can take the easy route and bake the batter in the oven as a thicker cake. I enjoy the texture of the baked pancakes better.
Ingredients:
6 medium/large sweet potatoes
12 duck eggs (or chicken eggs, if you prefer)
1 banana (a browner one is preferable)
Powdered ginger
Powdered cinnamon
Salt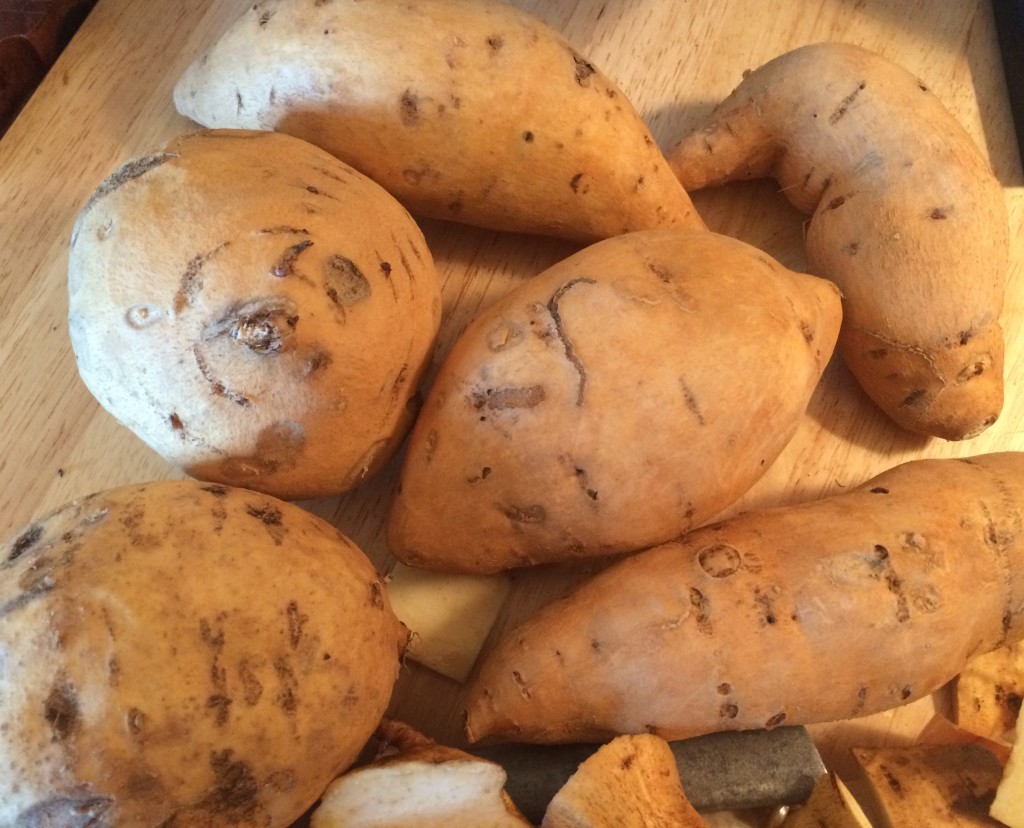 Materials:
Large mixing bowl
Potato masher
Whisk
Mixing spoon
8×11″ oven pan
Directions:
Wash sweet potatoes
Bake whole sweet potatoes in the oven on 350 until soft
Once cool, peel sweet potatoes and place in the large mixing bowl
Peel banana and place with potatoes
Mash potatoes and banana until moderately smooth
Add 1/3 of eggs and mash/stir together until mixed evenly. Add second and third 1/3 of eggs when previous eggs are mixed in properly and do the same
Add a pinch of salt and ginger
Add a pinch (or more, if desired) of cinnamon
Mix thoroughly with whisk, spoon, and masher, attempting to make the mixture as smooth as possible.
Preheat oven to 350
Grease 8×11″ pan and pour in mixture
Smooth the top of the mixture
Bake on 350 for 1 hour and 15 minutes or until a knife can be removed cleanly from cake
Enjoy!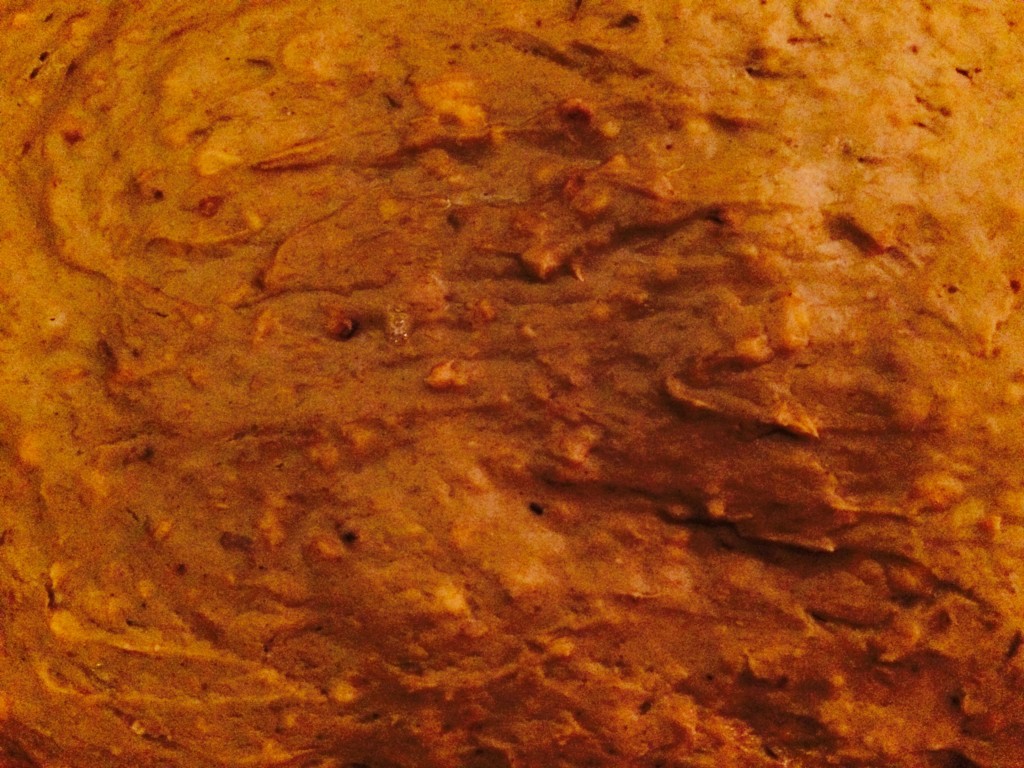 .:.